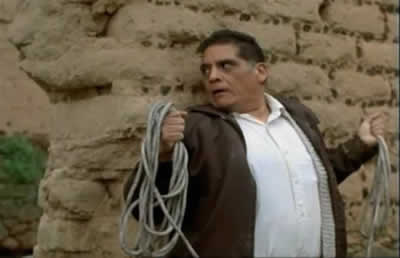 Screening at 8pm as part of our Mexican Film Day.
Don't miss the free REdiscover event at 11am with Ignacio Duran Loera, Mexican Minister for Cultural Affairs and co-producer of highly acclaimed films such as Like Water for Chocolate.
This saga of desire in a small Mexican town won seven international awards for best picture and was instrumental in triggering the new wave of Mexican cinema. A beautiful young woman desperately wants to escape her humble origins. She has two immediate choices to help her out of her predicament: a handsome delivery man, or middle-aged and less-than-brilliant Benjamin. Benjamin, however, is secretly infatuation with her, and after listening to his friends' dubious advice, he kidnaps her in hopes of making her love him.
Sunday 27 May @ 8pm Salisbury Arts Centre (Cafe & Bar open from 7pm).
Tickets £5. Booking: ONLINE By Phone: 01722 321 744 or on the door.