Famous the I am not an animal, I am a human being speech, David Lynch's sympathetic treatment of the Joseph Merrick (here renamed John) story remains a classic of modern cinema and deserves to be seen on the big screen. The breathtaking monochrome camera work and evocative use of music recreate Victorian England with a deeply haunting beauty, while the compassionate performances of John Hurt, Sir Anthony Hopkins, Sir Jon Gielgud and Anne Bancroft lift the film to a more emotional level.
The film is being screened in conjunction with Proteus Theatre Company's production of The Elephant Man on Thursday 12 April. With a reputation for innovative theatre, Proteus' retelling of this well known story is a one man tour-de-force which uses circus skills, multimedia and physical performance to produce an Elephant Man for the 21st Century. This is a great chance to see two takes on a heartbreaking tale.
This event took place on Wednesday 11 April 2007 @ Salisbury Arts Centre.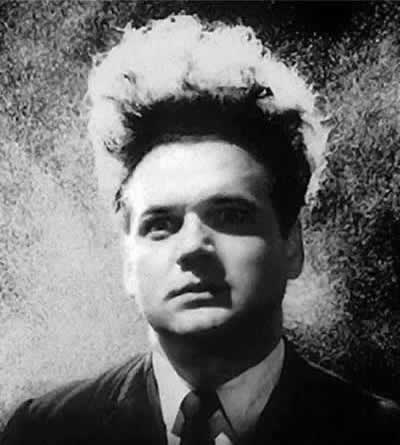 Further Viewing
Lynch was contracted by producer Mel Brookes (who removed his name from the project to avoid confusion with the satirical comedy his is usually associated with) after he saw his remarkable first feature Eraserhead. Eraserhead has long been a cult favourite and is often cited as one of the strangest films ever made. Lynch developed the idea from a film school project and filmed it intermittently over a period of six years. With Its striking monochrome photography, industrial landscapes and eerie soundtrack, its easy to see why Brookes made the brilliant decision to entrust this young film maker with delivering a major studio project. Like Elephant Man, Eraserhead also begins with with a stylised conception/birth sequence.
For more information about Joseph Merrick, watch this documentary clip on YouTube.